The love of dogs is undeniable, especially for the pet lovers. Love and care make them feel special and one of the family members. But, some pet owners show their lives by putting their faces around the house like a picture frame of their dogs or even giving them a birthday celebration. One way to show love to dogs is expressed through customizable pet socks as one of the best gifts for dog lovers.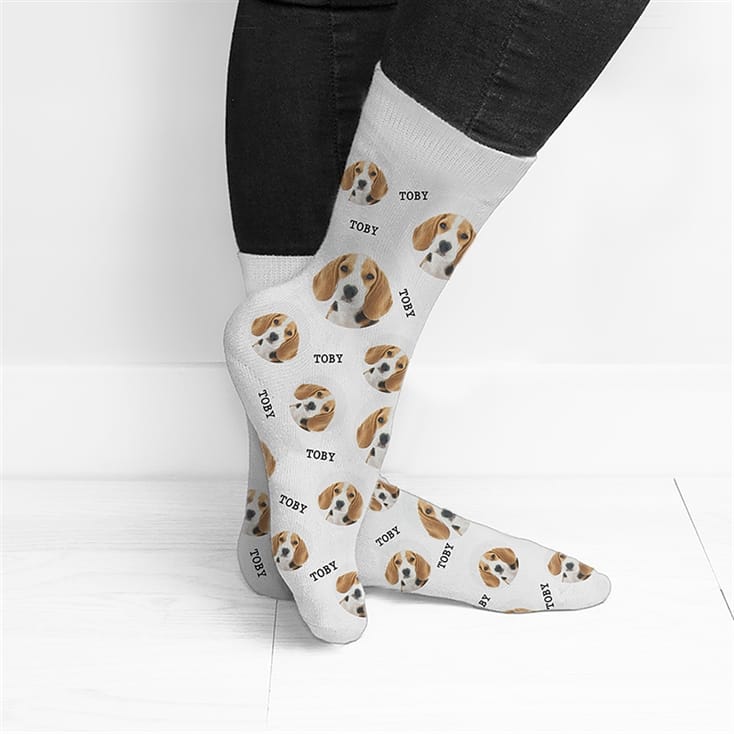 Customized pet socks
Customizing pet socks can be a fun and unique way to add a personal touch to your socks. The process of customizing socks with prints of your pet! To get socks customized with your pet's prints, you'll need to follow these steps:
Prepare the image. You will need a clear, high-resolution image of your pet to get the best results. Ensure the picture is well-lit and that your pet's face or any desired features are visible.
Select the sock style. Most customization services offer different sock styles, including ankle socks, crew socks, or even knee-high socks. Choose the style that you prefer.
Upload the image. Once you've selected the customization service and sock style, you'll typically be prompted to upload the image of your pet. Follow the website's instructions to upload the picture from your computer or smartphone.
Preview and adjust. After uploading the image, you'll likely get a preview of how the socks will look with the pet's print. Take a moment to review the preview and make any necessary adjustments to the size or position of the print.
Place an order. Once you are satisfied with the preview, proceed to place your order. Review the details carefully, including the quantity, size, and delivery address, before making the payment.
Wait for Delivery. Depending on the customization service and your location, delivery times may vary. Be patient and wait for your customized socks to arrive.
Enjoy your unique socks. When your socks arrive, put them on and enjoy your one-of-a-kind socks featuring prints of your beloved pet!
Prices, customization options, and shipping times may vary depending on the service of your choice. Always check customer reviews and ratings to ensure you are dealing with a reliable and trustworthy company.
Customized pet socks are a good idea to gift yourself or even the other pet lovers. What makes it more exciting and fun is the faces of your pet dog printed on your socks.